Description
Logitech H540 USB Noise-Cancelling Mic Headphone
Logitech h540 USB noise-cancelling mic headphone premium audio for calls and music laser-tuned drivers and built-in equalizer for precision audio. USB-A plug-and-play connectivity lets you instantly enjoy music, movies, and calls in rich, digital stereo sound. On-ear controls and a mute indicator lights make it easy to see when the mic is muted. Visit the official brand store for more information.
High-Definition Sound Quality:
Laser-tuned drivers and built-in equalizer provide rich, digital audio for full immersion in music, games, and calls. This plug-and-play headset can be used with any PC or Mac computer with a USB-A port or adapter without the need to install the software.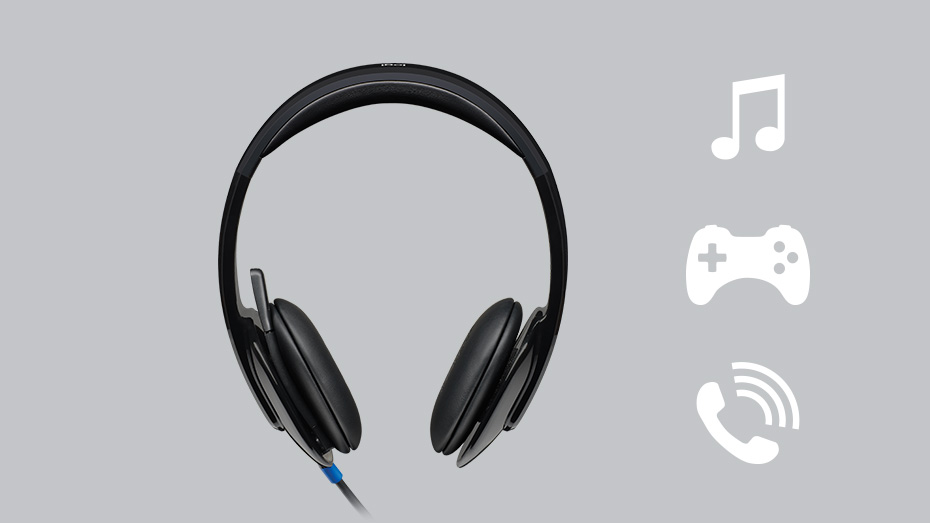 Noise Canceling Mic:
Minimizes unwanted background noise for clear conversations. The right-sided mic can be conveniently positioned for better voice capture. The discreet boom can be tucked inside the headband and out of the way when you're not using it.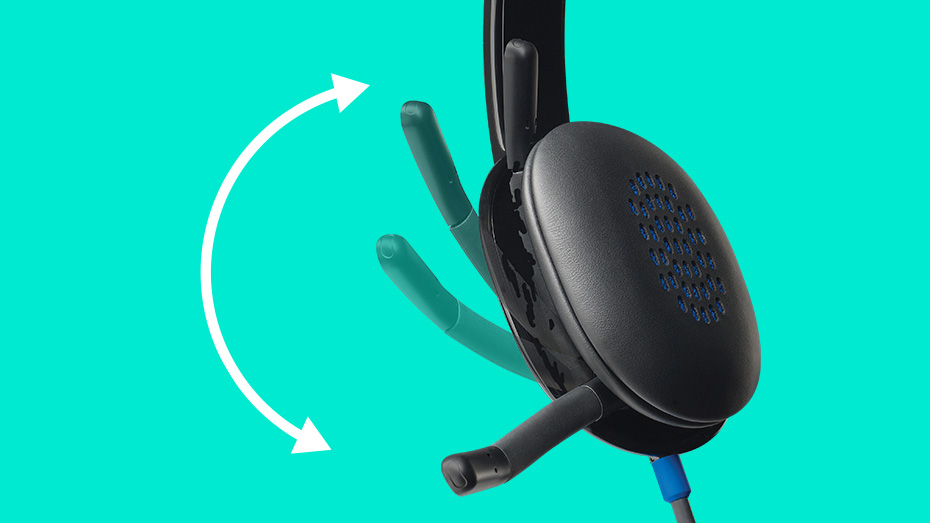 On-Ear Controls:
Adjust the volume or mute your calls with simple on-ear controls located on the right ear cup. Confirm mute status with an easy-to-see light indicator on the headset cord.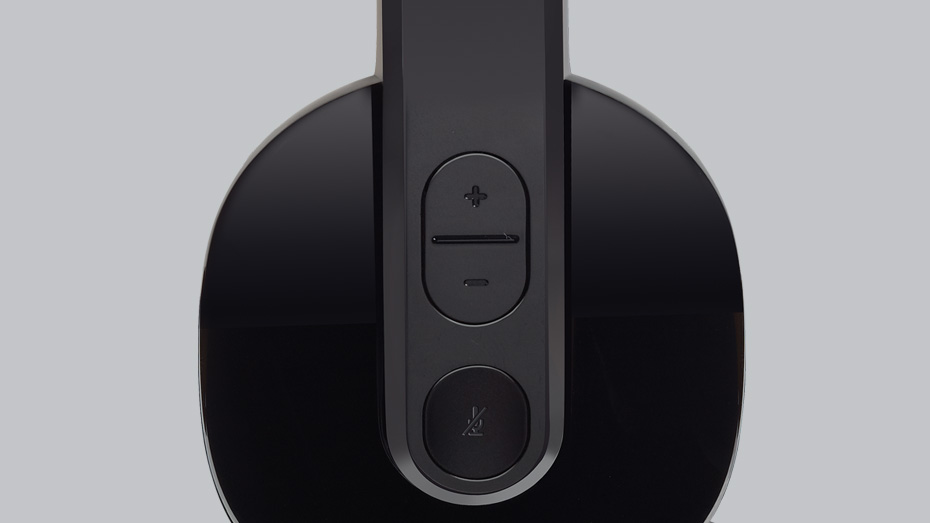 Padded Comfort:

Ultra-comfortable, adjustable design. Soft, padded leatherette headband and ear cups feel good even after hours of listening.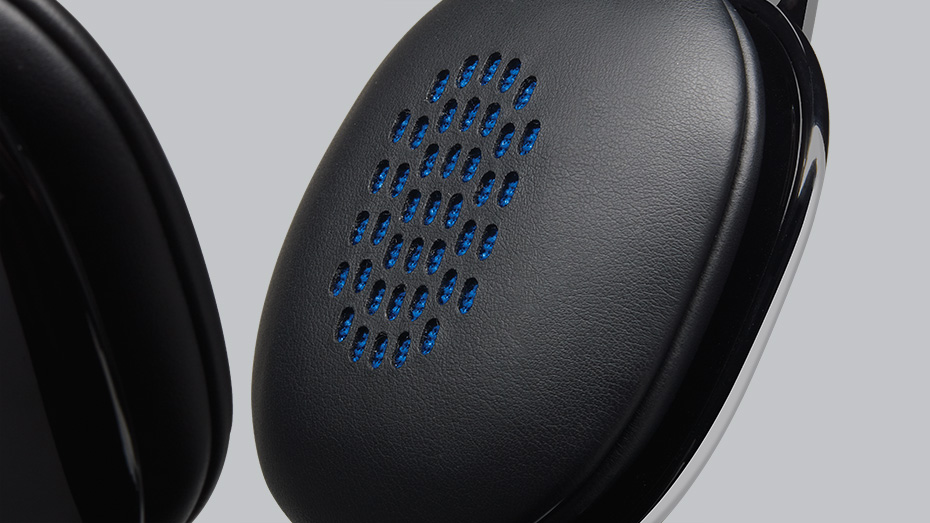 USB-A Connection:
USB provides easy plug-and-play operation. Simply plug the USB-A connector into your computer and instantly enjoy conversations, movies, or music in rich stereo sound.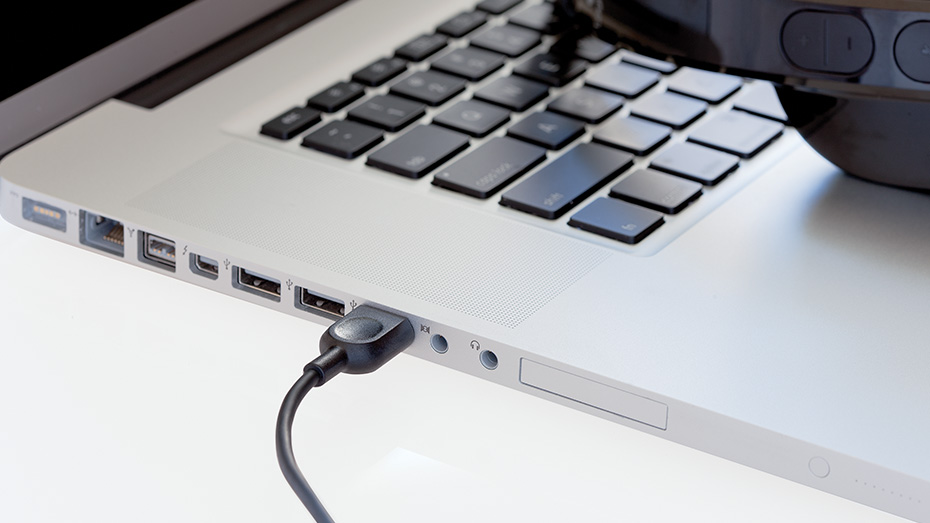 Specs & Details:
Dimensions:
Height x Width x Depth:
09 in (180 mm) x 8.46 in (215 mm) x 3.07 in (78 mm)
Weight: 4.23 oz (0.12 Kg)
System Requirements:
Works with Common calling applications across almost all platforms and operating systems.
Windows® or macOS®
Chrome OS™
USB port (Type A port or adapter)
Technical Specifications:
Input Impedance: 20 Ohms
Sensitivity (headphone): 115dB +/-3dB
Sensitivity (microphone): -42dBV/Pa +/- 3dB
Frequency response (Headset): 20Hz to 20kHz
Frequency response (Microphone): 100Hz to 16.kHz
Cable length: 5.90 ft (1.8m)
Connections: USB-A compatible (1.1, 2.0, 3.0)
Package Contents:
USB Computer Headphone
User documentation
Logitech h540 USB noise-cancelling mic headphone price in Pakistan. For more headphones visit the product category page.