Description
Logitech M720 Triathlon Multi-Computer Wireless Mouse
Logitech m720 triathlon multi-computer wireless mouse ergonomic design symmetric. Visit the official brand website for more information. 
Built For Endurance, Versatility, And Comfort:
Succeed in a multi-device world with m720 triathlon mouse. You'll power through tasks by switching seamlessly between 3 computers, and fly through documents and web pages with hyper-fast scrolling. Boosted efficiency means this Bluetooth® and Unifying mouse lasts for 24 months on a single aa battery. All that in a full-size shape fitting comfortably under your hand.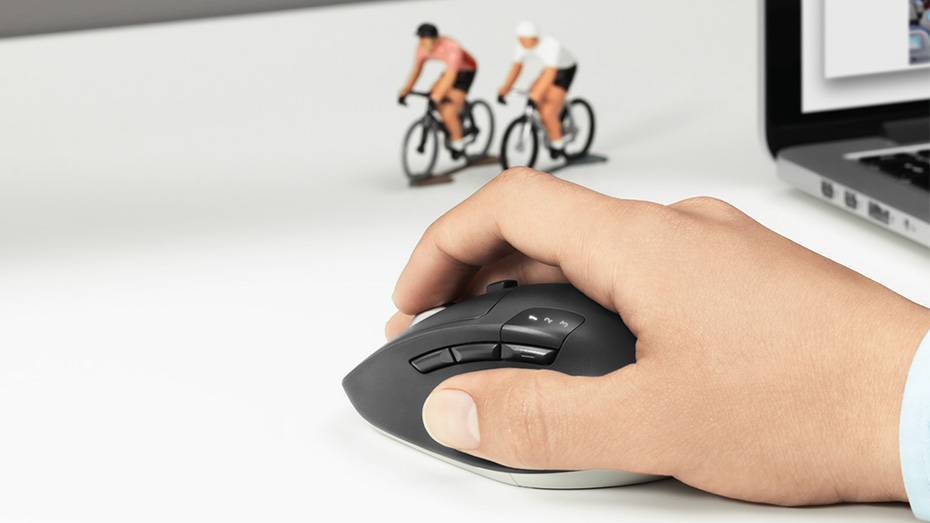 Easy-Switch Technology:
Pair your mouse with 3 computers, then switch seamlessly between them at a touch of the button conveniently positioned under your thumb. The 3 illuminated numbers always let you know to which device you're connected.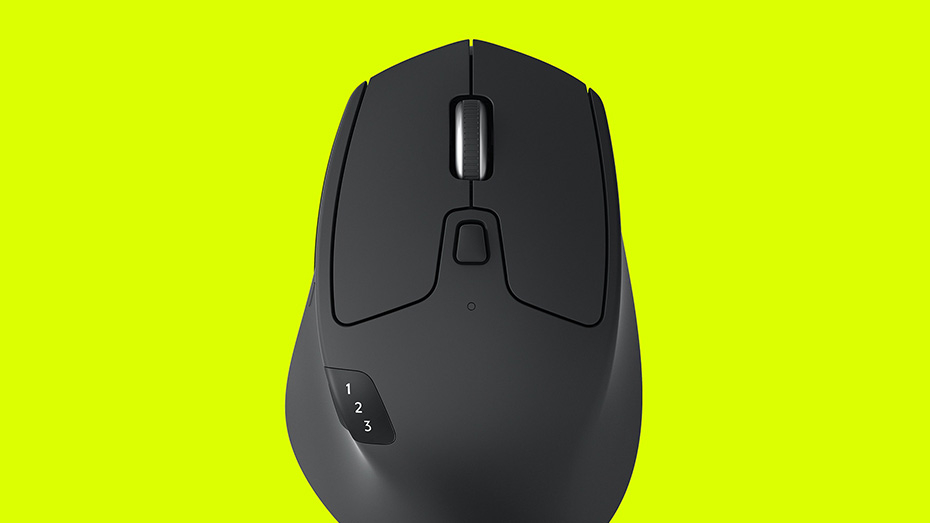 Hyper-Fast Scrolling:
Fly through long documents and web pages with a spin of the wheel – and stop instantly – or switch to click-to-click scrolling when you need precision.
Durable Sculpted Design:
A true athlete, m720 is designed to endure, with buttons built to withstand up to 10 million clicks. The large-sized, right-hand design fits comfortably in your palm, the rubber surface making it extra soft to the touch.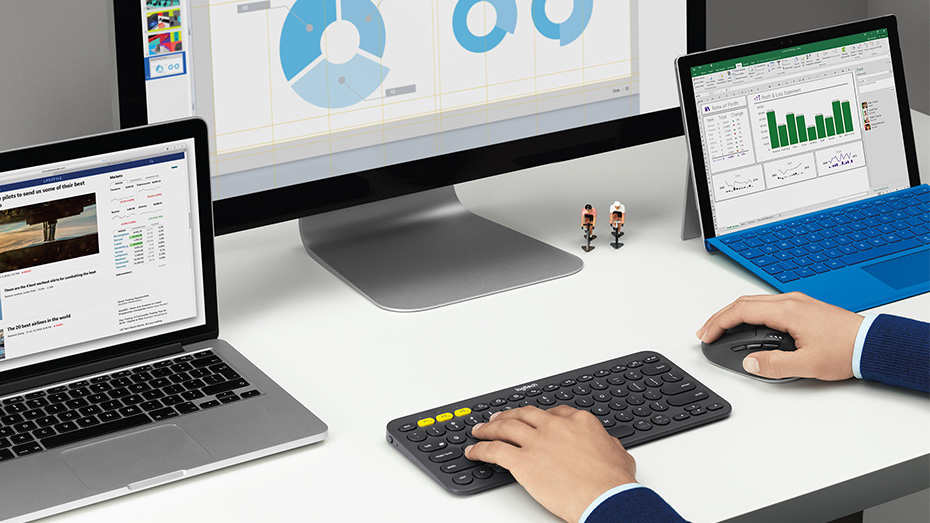 Effortless Multi-Computer Workflow:
Unleash the potential of m720 with Logitech Flow, for the smoothest workflow between computers. You'll be able to move your mouse cursor across three computers and even copy/paste text, images and files from one computer to another. It's more efficient than sending yourself emails.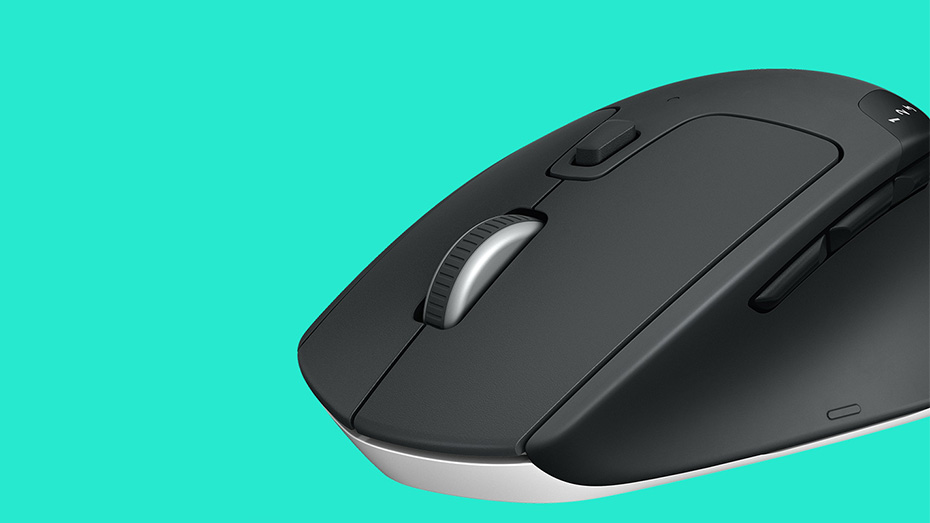 24-Month Battery Life:
You'll like this mouse's boosted efficiency, with 24 months of power on a single AA battery.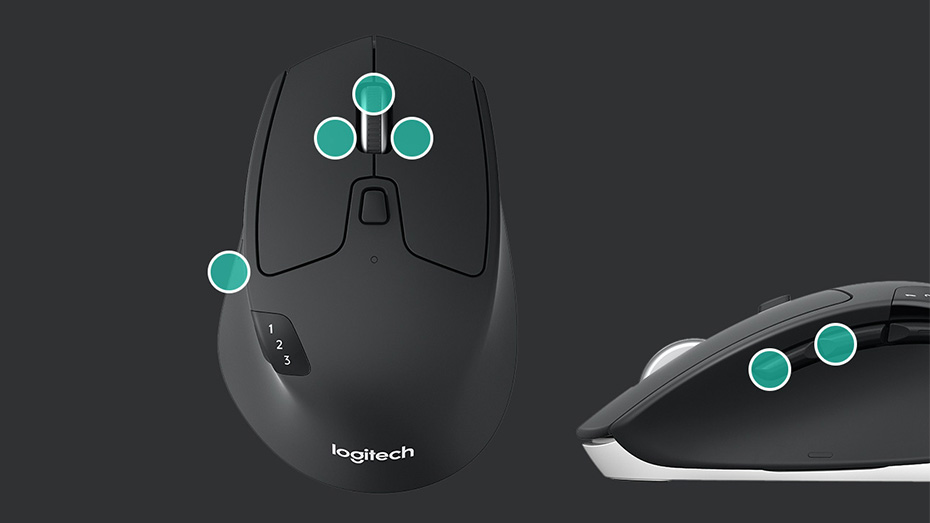 Personalized Productivity:
Unlock the full range of possibilities and customize to fit your needs on Mac®OS X and Windows® by downloading Logitech Options™ Software. Set up and assign tasks to buttons with step-by-step instructions. An Immersion Guide is available to help answer your questions. Specs & Details
Dimensions:
Mouse (height x width x depth): 4.5 in (115 mm) x 2.9 in (74 mm) x  0 in (45 mm)
Weight: 5.0 oz (135 g)
Height x Width x Depth: 14.4 mm x 18.7 mm x 6.1 mm
Weight: 18 g
System Requirements:
Bluetooth Smart
Windows 10 or later, Windows 8
Mac OS X 10.10 or late
Chrome OS™
Android 5.0 or later
Unifying Receiver
Windows 10 or later, Windows 8, Windows RT, Windows 7
Mac OS X 10.05 or later
Chrome OS™
Internet connection for software download, USB port.
Technical Specifications:
Connection Type: Bluetooth® Smart and 2.4GHz wireless connection
Wireless range: 33 feet (10 m)
Battery Details: 1 x AA
Battery life: 2 years
Sensor technology: Logitech Advanced Optical Tracking
Sensor resolution: 1000 dpi
Scroll Wheel: Yes
Number of buttons: 8
Optional software: Logitech Options and Logitech Flow
Package Contents:
Wireless mouse
Unifying receiver
1 AA battery(pre-installed)
User documentation
Logitech m720 triathlon multi-computer wireless mouse price in Pakistan. For more affordable wireless mice, visit the wireless mouse product category page.